St. Tammany Parish Child Custody Lawyer
Advocating For The Best Interests of Children in Covington, St. Tammany Parrish, and Surrounding Areas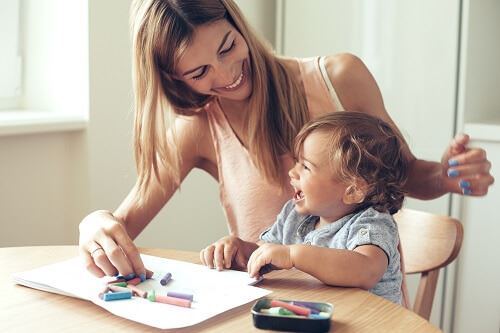 You may feel your right to parent your children is indisputable, but when it comes to divorce, this won't be the case. It may feel unfair or even insulting, but the court will examine your ability to be a good provider to your children. In contentious cases where you and your spouse can't agree on custody, opposing counsel will try to argue that you aren't the parent you know yourself to be. If you're up against any kind of child custody challenge, we can help.
At Lindsey S. Olsen, Attorney at Law, our Covington child custody lawyer knows that fighting for custody and visitation of your children means you care about keeping your family together. We understand how important it is to achieve a favorable outcome, which is why we'll focus on working with you to make this difficult time clearer.
Whether you're seeking full or joint custody in Louisiana, or fair visitation privileges, Lindsey S. Olsen, Attorney at Law will work with you every step of the way toward getting results that matter.
Start your fight for your family with our child custody lawyer in St. Tammany Parish. Contact us online or call (985) 256-3553 for a consultation.
Types of Child Custody in Louisiana: Legal & Physical
The state of Louisiana recognizes two types of custody: legal and physical. Legal custody over a child determines major decisions for certain areas of a child's life such as schooling, religious upbringing, and healthcare. Physical custody determines how much time and with which parent a child lives.
Legal and physical custody can each be awarded either solely or jointly. If both are awarded solely to a parent, that person lives with the child full-time and makes every major decision for them.
If legal custody is awarded jointly, then parents must work out a plan – or have one ordered by the court – that works out how they share decision-making responsibilities for a child's life.
If physical custody is jointly awarded, then the child's time is split between both parents by court order.
If you're seeking any level of custody over your children or are interested in learning more about relocation in Covington, having qualified and competent child custody lawyer in St. Tammany Parish is your best shot at achieving your goals.
How Child Custody Is Determined in Louisiana
There are 14 factors that the state of Louisiana that courts examine to determine child custody in St. Tammany Parish. At the end of the day, the court's goal is to award custody to parents or guardians who it believes are best able to provide children with the love, care, and resources they need.
Factors that determine a child's best interest include:
Potential for child abuse
Love, affection, and emotional ties a child has to each party
Capacity for either party to give a child love, affection, spiritual guidance, and continue the child's education and rearing
Whether or not either party can and will provide food, clothing, medical care, and other such needs
Length of time the child has lived in a stable, adequate environment, and if they should continue living there
The permanence, as a family unit, of existing or proposes custodial home or homes
Moral fitness of each party related to how it affects the child's welfare
History of drug use, violence, or other criminal activity
Mental and physical health of each party, except that the effects of abuse on one parent caused by the other are not grounds for denying the abused parent custody
Home, school, and community history of the child
Who the child prefers to live with, if the court deems a child is old enough to reasonably express preference
How willing each party is to encourage and facilitate a close relationship with the opposing party, except when there's evidence of abusive, reckless, or illegal conduct from one party that can adversely affect a child's well-being
Distance between each party's respective residences
Responsibility for the care and rearing of the child already performed by each party
A "history" of domestic violence, family violence, or sexual abuse can be established by a single event at any time in the past if a preponderance of evidence is presented to the court. When this kind of history is established against a parent, they will not be awarded sole or joint custody.
Except for sexual abuse, parents who are ineligible for custody may receive supervised visitation rights. Our St. Tammany Parish family law attorney can help you navigate these difficult questions.
Secure Your Best Possible Chance at Being Awarded the Child Custody You Want. Contact Us Online or Call Us at (985) 256-3553 For a Consultation!