St. Tammany Parish Personal Injury Attorney
We Help You Recover Compensation for an Injury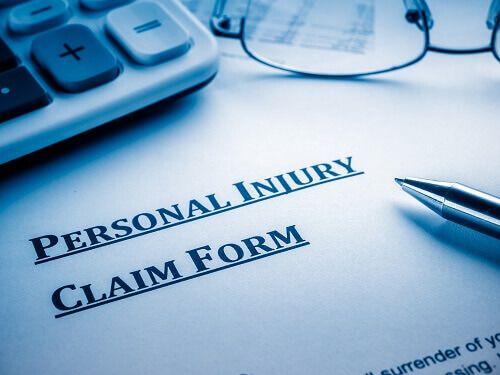 The mental and physical toll for suffering an injury caused by someone else's negligence can be immense. With the exception of costs for medical treatment and therapy, there's no real value that can be placed on losing your peace of mind or ability to enjoy life. Seeking compensation provides help so you won't financially suffer because of your injury.
Whether you've been injured because of an automobile accident, dog bite, slip or fall, or incident at work, Lindsey S. Olsen, Attorney at Law, can help you seek damages against responsible parties.
Have you been hurt due to someone else's negligence? Contact us online or call (985) 256-3553 today for a consultation with our St. Tammany Parish personal injury lawyer.
How Long Do I Have to File a Personal Injury Claim in Louisiana?
The statute of limitations for most injury cases in Louisiana is one year from the date that the incident occurred. While that may seem long, it's much a much shorter time-frame than most states.
How is Pain and Suffering Calculated in Louisiana?
There are two popular methods to calculate pain and suffering, with the first being the "multiplier method". This calculates all of your monetary losses from your injury and then multiplies the total by a specific rate.
The second is called the "daily rate method", which relies on you and an attorney to determine your daily cost of living. Once this amount has been specified, the value is multiplied by the number of days you have lived with the injury.
Personal Injury Statute of Limitations in Louisiana
If you're injured in an accident caused by someone else's negligence or recklessness, it's important to contact an attorney immediately.
Why? Because although other states permit anywhere between 2 to 6 years to pass between injury and filing a personal injury lawsuit, Louisiana's statute of limitations only gives you 12 months to file a personal injury lawsuit from the time you were injured.
After a year has elapsed from the date of the incident that caused your injury, it's likely you won't be successful in filing a lawsuit over the incident.
Contact Our St. Tammany Parish Personal Injury Attorney Today
If you've been hurt in an accident, you shouldn't be the one stuck with expensive bills and new debt. Our St. Tammany Parish personal injury lawyer will fight for you and help you get the compensation you deserve. The sooner you call Lindsey S. Olsen, Attorney at Law the sooner we can help you. Contact us today!
Don't waste a second when you've been injured as a result of someone else's negligence. Contact our St. Tammany Parish personal injury attorneytoday at (985) 256-3553.